MACH 3 is a two-step, biotin-free detection system which provides excellent specificity, sensitivity and nuclear staining for mouse or rabbit primary antibodies. Biocare offers MACH 3 Detection Kits for either mouse or rabbit primary antibodies, labeled with either Horseradish Peroxidase (HRP) or Alkaline Phosphatase (AP).
MACH 3 Features
•A sensitivity-enhancing secondary reagent
•Increased density of enzymes bound to tertiary target
•5- to 10- fold increased staining sensitivity when compared to conventional dextran polymer detection kits
•Superior staining for nuclear and cytoplasmic/cell surface antigens
•Elimination of background
•High primary antibody dilution significantly improves specificity and reduces cost
•Adapted for all Biocare's prediluted antibodies
•Compatible with automated immunostainers
•MACH 3's superior sensitivity allows clean and strong staining, even at higher primary antibody dilution factors.
Compare MACH 3 (left) with leading competitor (right) for Ki-67
MACH 3, 1:200 dilution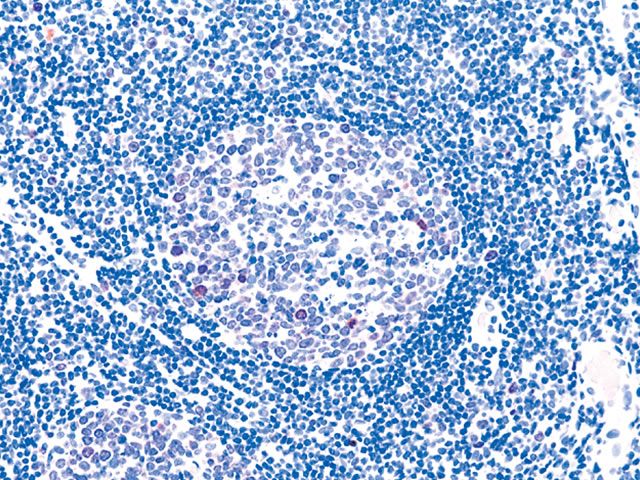 Competitor: Dextran backbone polymer, 1:200 dilution
MACH 3 Detection Ordering Information