Claudins and Cancer: Promising Proteins for Detection and Diagnosis
Claudin family proteins are transmembrane proteins that serve as major cell adhesion molecules of tight junctions. "Tight junctions restrict the flow of ions and aqueous molecules between cells, and their permeability is determined by the profile of claudin expression and arrangement of claudins with other proteins at the paracellular barrier."1 In several cancers, this family of proteins is abnormally regulated, but certain claudins, like Claudin-4, are more frequently overexpressed in neoplasias.
Claudin-4 (Clostridium perfringens enterotoxin (CPE) receptor) is a tight junction protein encoded by the gene CLDN4. Depending on the type of cancer, expression of Claudin-4 has been associated with either poor prognosis or a more favorable diagnosis. To learn more about the claudin family of antibodies and Claudin-4 antibody download the white paper below.
White Paper Download: Claudins and Cancer: Promising Proteins for Detection and Diagnosis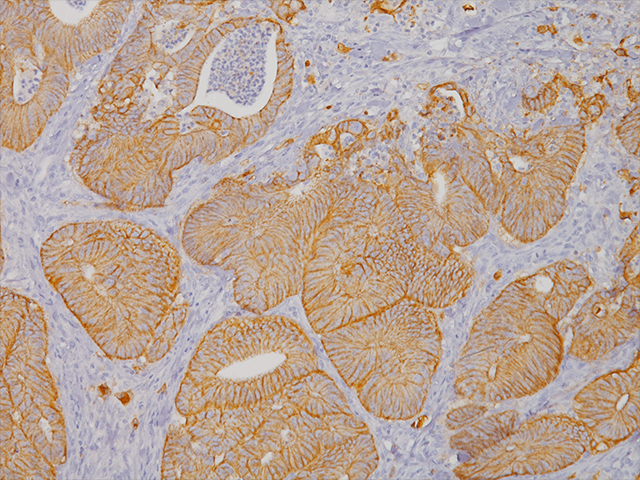 Learn More About Biocare Claudin-4 Antibody