VALENT is designed to be an innovative, fully automated, high throughput instrument, producing quality stains that support the daily demands of your clinical laboratory.
powerful processing for maximum productivity
VALENT breaks the 30-slide barrier with true parallel processing of 48 slides simultaneously, capable of running an unparalleled 144 slides in a single shift with minimal user interaction. VALENT's high capacity lithium battery, in addition to boosting AR, acts as electrical back-up in the event of power loss.
Under-slide heaters, and the associated power draw on standard electrical circuits for parallel slide processing, has limited the competition to maximum runs of 30 slides. Even with claimed run times of 2.5 hours for 30 slides, the maximum slides per standard shift is 120.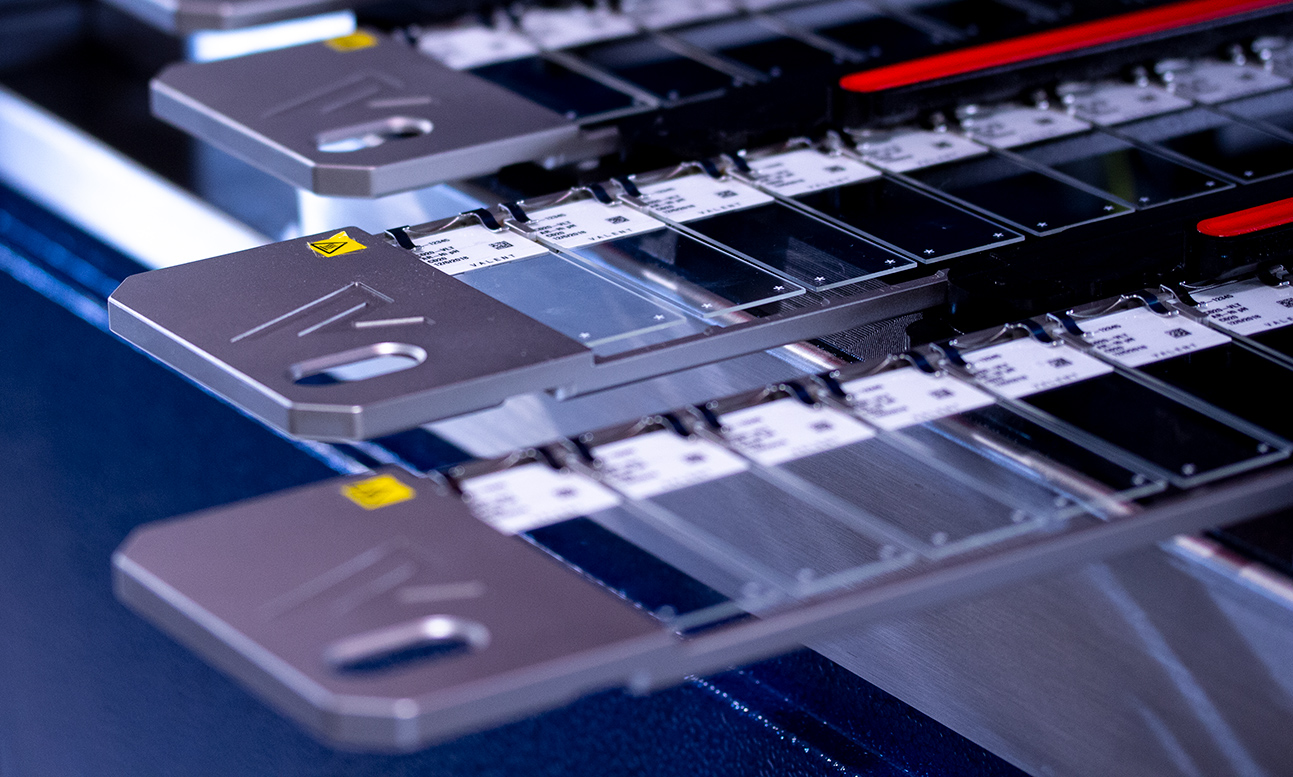 Open System Increases Efficiency & Flexibility
For ultimate convenience, Biocare Medical offers a full line of high quality ready-to-use reagents that have been optimized for maximum performance on the VALENT. When needed, the open design of VALENT enables you to apply enzyme pre-treatments, antibodies, detections, or chromogens from any source. This capability maximizes laboratory efficiency and flexibility by meeting a broad range of IHC testing needs.
Automate the Entire IHC Protocol with Enhanced Workflow
Step-by-step-programming
Automatic error checking
Full protocol automation, ready to use reagents
Customizable pre-treatment options
Minimal maintenance demands
Maximizes walk-away time
48 Slide Capacity
Simultaneous multiplex IHC capability