Pictured from Left to Right: Roy Paxton Yih, CEO, Dr. David Tacha, CSO, Gene Castagnini, CFO, BS with MBA
Biocare Medical, LLC is an innovator in developing and supplying world class automated immunohistochemistry instrumentation, and the full range of reagents for IHC lab testing. Biocare is the market leader in simultaneous Multiplex IHC tests which provide increased confidence at critical diagnostic decision points, impacting patient therapy while accelerating turnaround time. Biocare's advanced micro-polymer™ detection enables unsurpassed specificity and sensitivity. PROMARK™ and "mouse on mouse" IHC detection kits are optimized for rat and mouse tissues and feature proprietary blocking and retrieval reagents, resulting in virtually background free IHC staining.
The company's customers include clinical histology laboratories, pharmaceutical companies, CROs, and biotechnology companies as well as academic, government, military, and other non-profit laboratories. Biocare Medical offers an expanding portfolio of integrated products to address the rapidly growing cancer and infectious disease diagnostic and research markets with novel tissue immunohistochemistry and in situ hybridization methods. Biocare medical is headquartered and has manufacturing facilities in California., and has a global distribution network.
Biocare Medical provides an expanding portfolio of integrated tissue diagnostic products for cancer and infectious disease. Biocare's full line of immunohistochemistry (IHC) and molecular pathology products include a wide array of primary antibodies and detection kits used by hospitals, reference and research laboratories worldwide. Biocare is the leader in simultaneous Multiplex IHC™ tests which provide increased diagnostic confidence at critical decision points, impacting patient therapy while accelerating turnaround time and reducing costs. Biocare Medical has received multiple awards for product quality, service and support.
intelliPATH FLX® is the only IHC instrument that unites a fully open reagent system with continuous random access.
PROMARK™ IHC detection kits for mouse and rat tissues
Biocare's RISH™ product line offers a growing menu of simplified in situ hybridization kits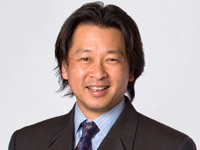 Roy Yih

President & CEO
Roy Paxton Yih, BS/MA, is a co-founder and majority shareholder. Roy is the CEO and is primarily involved with developing and implementing the vision of Biocare and business development activities. Roy has a BS degree in Biochemistry from U.C. Davis and an MBA from the University of Santa Clara.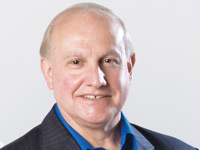 Gene J. Castagnini

Chief Financial Officer
Gene J. Castagnini, MS/MBA, is also a co-founder and co-owner. Gene is the company's Executive Vice-President, COO and CFO. Gene has a BS in accounting and a MBA in Human Resource Management from the California State University school systems. His prior experience includes 15 years as a Director/Officer of Medi-Physics Inc., formerly a Hoffmann-La Roche Inc. subsidiary; and 10 years as the CAO/CFO of BioGenex Laboratories. Inc.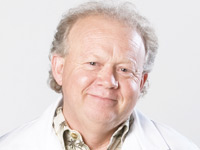 Dr. David Tacha

VP of R&D, CSO
David E. Tacha, HTL (ASCP), PhD, has been an integral part of Biocare Medical since its inception as the Vice President of Immunohistochemistry and related activities. He has developed the majority of products at Biocare Medical including PIN-4 and ADH-5, multiplex IHC technology, two-step polymer technology and mouse and rat polymer kits. Dr. Tacha has numerous publications, patents, national and international speaking engagements.