Your Diagnostic Development Partner
Biocare Medical is actively seeking partnerships with leading biotech or biopharm corporations and clinical research organizations to support the biomarker discovery, development and commercialization of new diagnostic products.
We look for product opportunities across our main areas of interest as a globally recognized leader in innovative immunohistochemistry (IHC), in situ hybridization (ISH) and immunofluorescence (IF) assays offering a comprehensive range of in vitro diagnostic (IVD) reagents and instrumentation.
Biocare shares a number of unique strengths with its partners. Our unparalleled expertise, coupled with our product development, quality, manufacturing and commercialization capabilities make Biocare a uniquely qualified partner for diagnostic development.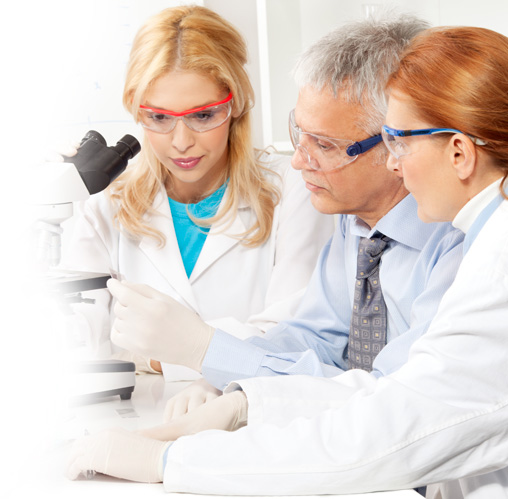 Flexibility and responsiveness offered by a privately-held company
Custom antibody development or optimization of an existing antibody or probe
Monoclonal antibody and micro-polymer detection technologies that greatly enhance sensitivity and specificity
Novel antibody cocktail development for simultaneous detection of distinct markers
FDA-compliant Quality System Regulations (QSR)
Good Manufacturing Practices (GMP) (21 CFR Part 820)
ISO 9001 (Quality Management) and 13485 (Medical Devices) standards
Design controls that generate the development records necessary for IDE and PMA filings
Dedicated project management
Commercialization capabilities including sales and distribution to end-users, as well as post-sale training and support via phone, remote access and field-based presence
• We develop a mutually beneficial relationship
• Our partnerships are managed proactively
• We align expectations and work to nurture long-term relationships
• We work within a candid environment of honesty and transparency
• We provide meaningful solutions to improve patient care globally
• Development of key assays to support clinical trials
• Regulatory approval and launch of a companion diagnostic
• Contract research functionality providing technical and interpretive services
• Provider of reagents and instrumentation for use at clinical study and client sites
• Contract manufacturing of customized reagents