Applied Spectral Imaging HiPath Imaging System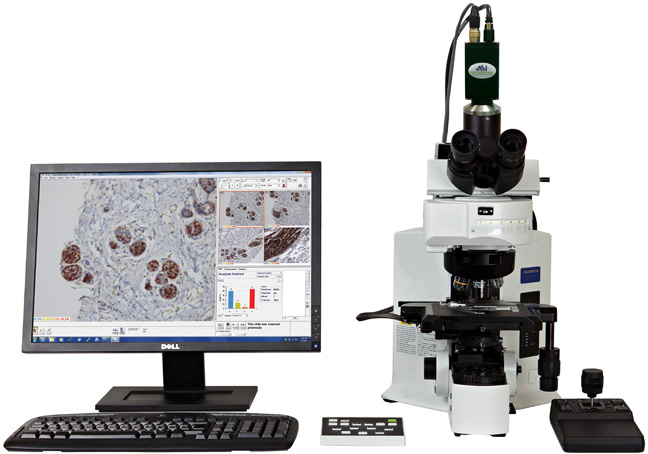 Applied Spectral Imaging's HiPath imaging system delivers quick and accurate analysis of IHC staining, along with result standardization, reproducibility and documentation. Accurate IHC quantitative analysis is achieved by using a highly sensitive color camera attached to a microscope and combined with state-of the art image analysis. Computer-aided scoring, counting and ratio analysis offers clinically relevant quantitative results through Allred, H-score and M-score automation. The system provides standardized results for stains such as ER, PR and HER-2 (cErbB2), eliminating variability that can occur during subjective evaluations.
HiPath Imaging System Ordering Information
Please call 1-800-799-9499 for more information, Available in the US only.